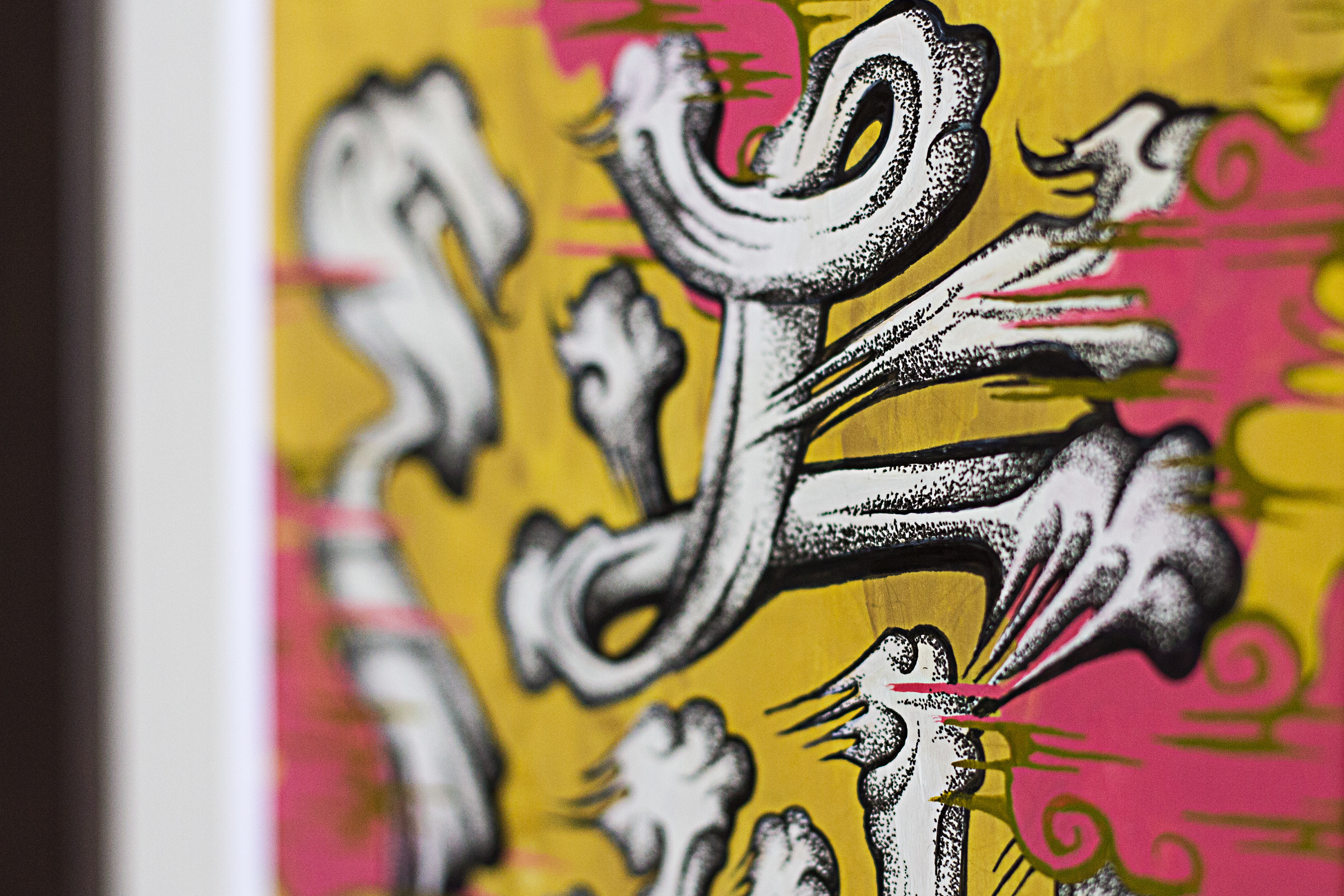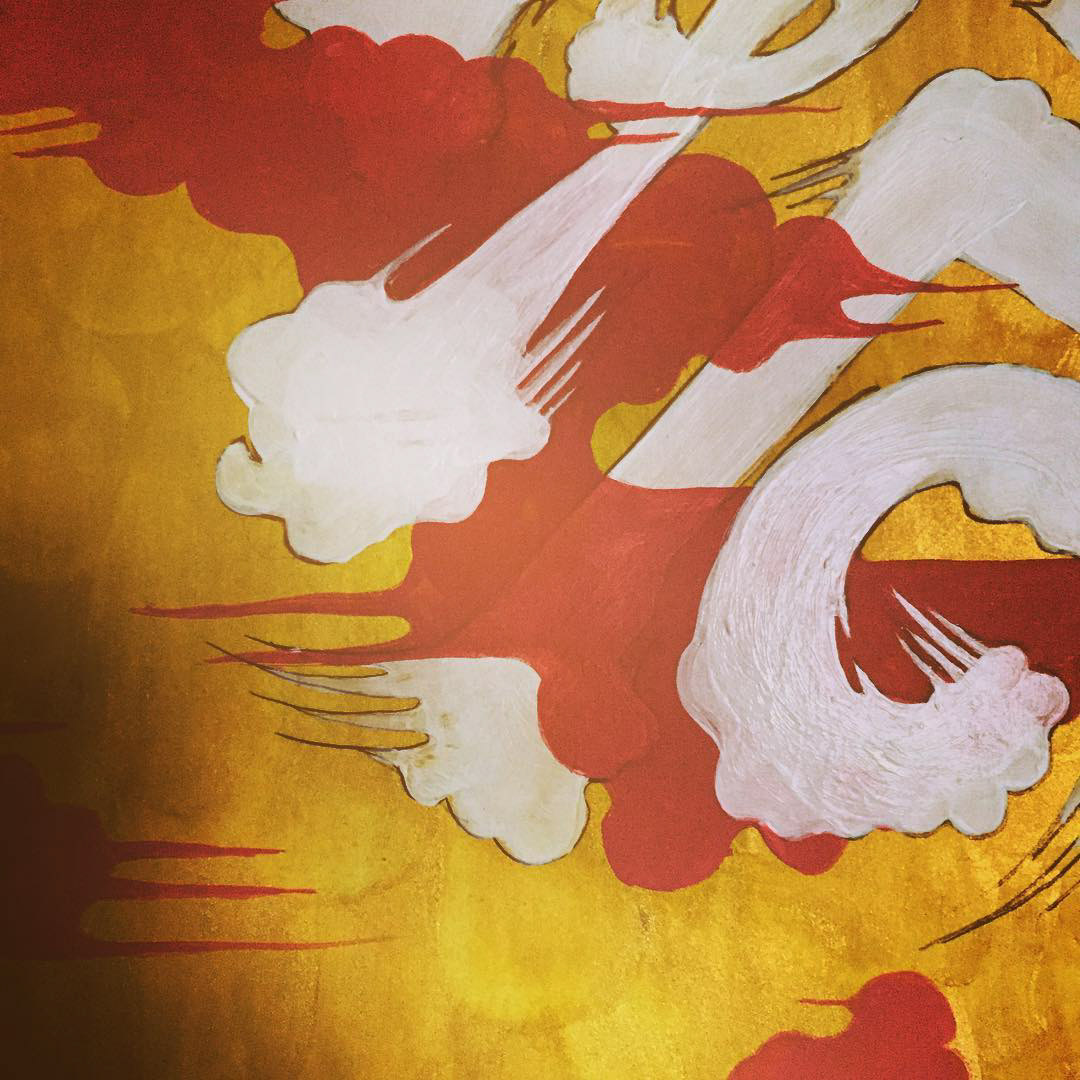 This projects won a prize at the greeting card competition of Loftwork.
Shibuya, one of Tokyo's truly iconic urban areas, is a neighborhood of graffiti and stickers that are forever appearing and disappearing.
The subculture commonly known as "street culture" inspires the creativity of those who leave them.
In recent years, however, an urban development initiative with the goal of "cleaning up Shibuya" has been leading, for better or worse, to the disappearance of this Shibuya culture.
This work features characters conveying "Shibuya today" as felt through broken-down old buildings and new skyscrapers, dirty construction equipment, graffiti and stickers.
It received an award in a competition and was made into a tapestry.