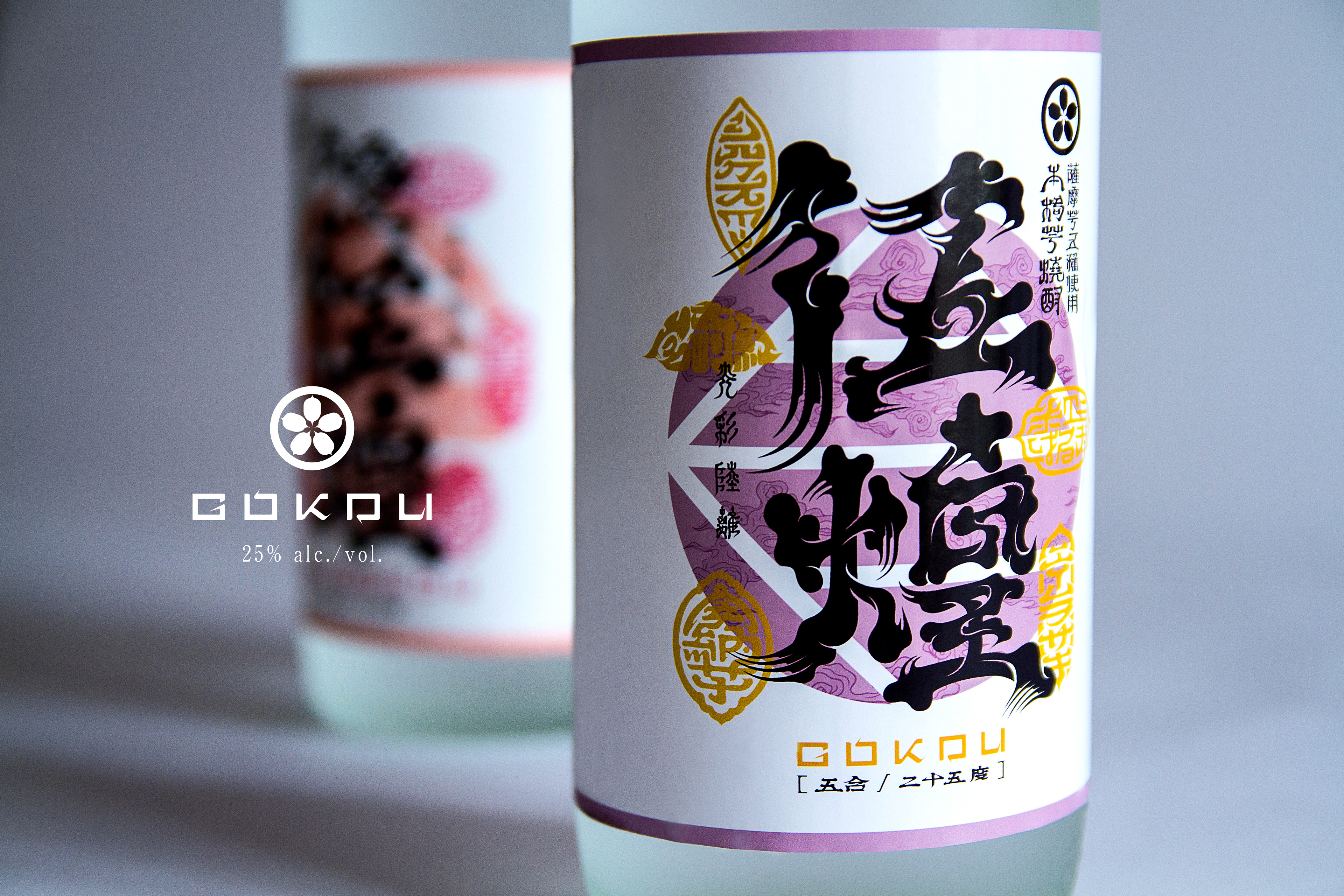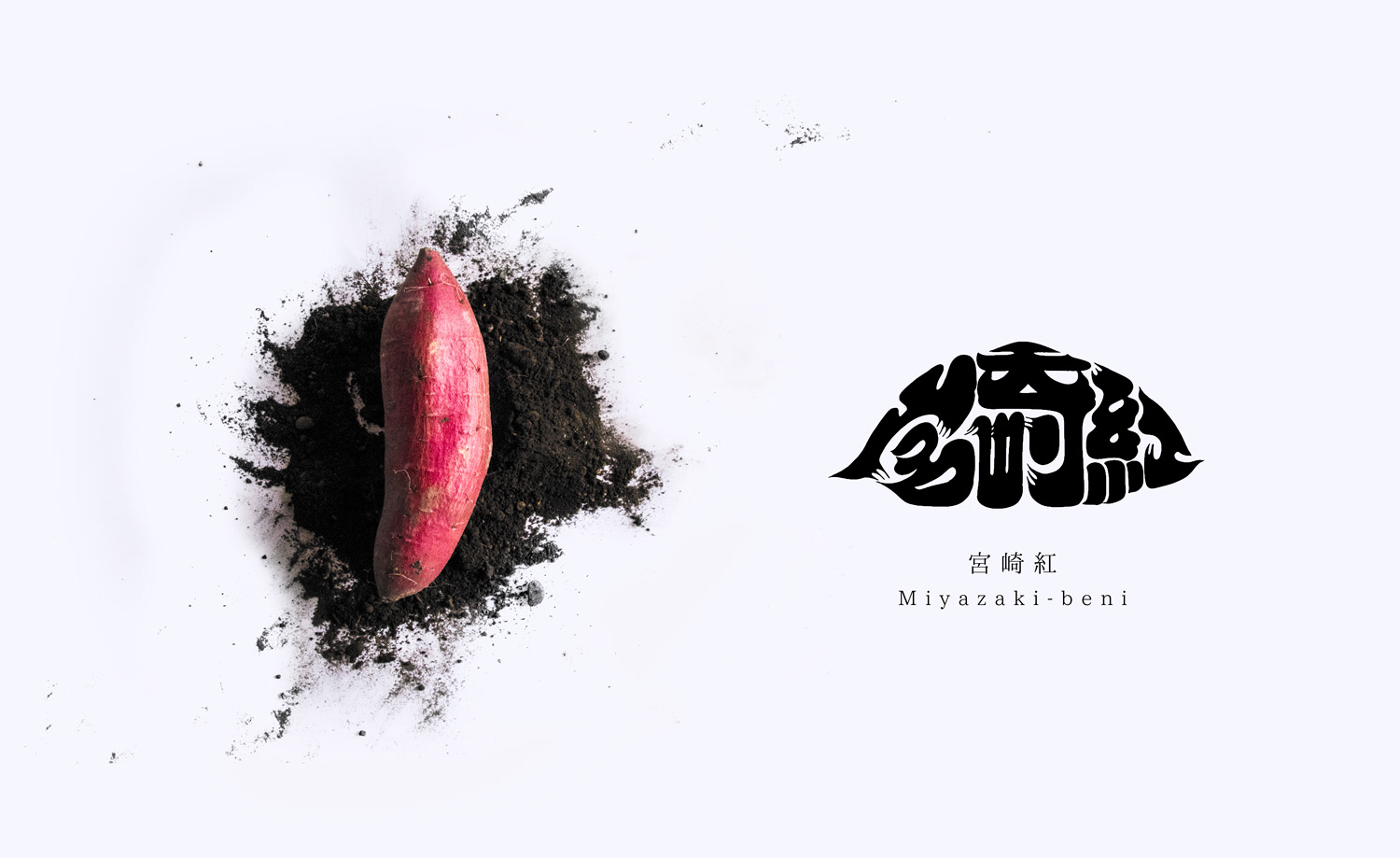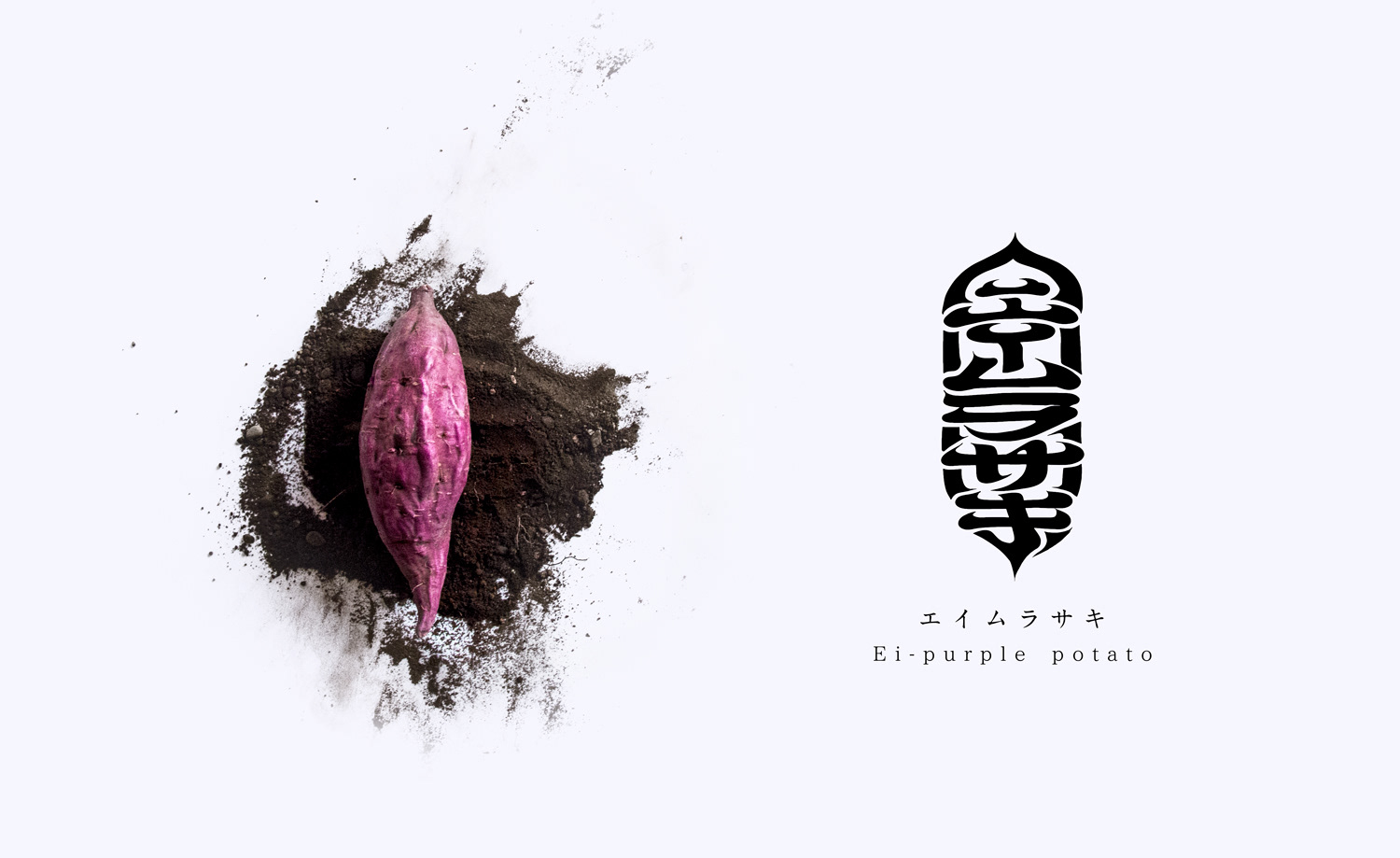 The GOKOU Series, blending five varieties of high quality sweet potato, features a fruity flavor in spite of being a potato liquor.
The name refers to "five red glows" and symbolizes the five sweet potatoes used in brewing the strong "GOKOU" and the easy-to-drink "Sumi-GOKOU."

design:
Two-series typography stays consistent in style but features small detail differences, with solid lettering for GOKOU and softer outlines for Sumi-GOKOU.
I also developed stamp-inspired marks for each variety of sweet potato to emphasize the five varieties used.